HOT SHOTS ORANGE AWARDS
The Tennis Gear Hot Shots Orange Awards have been designed for players between the ages of 8 and 9 years old and allows the opportunity take part in exciting exercises with regular rewards which encourages players to develop their tennis skills at a pace that suits them.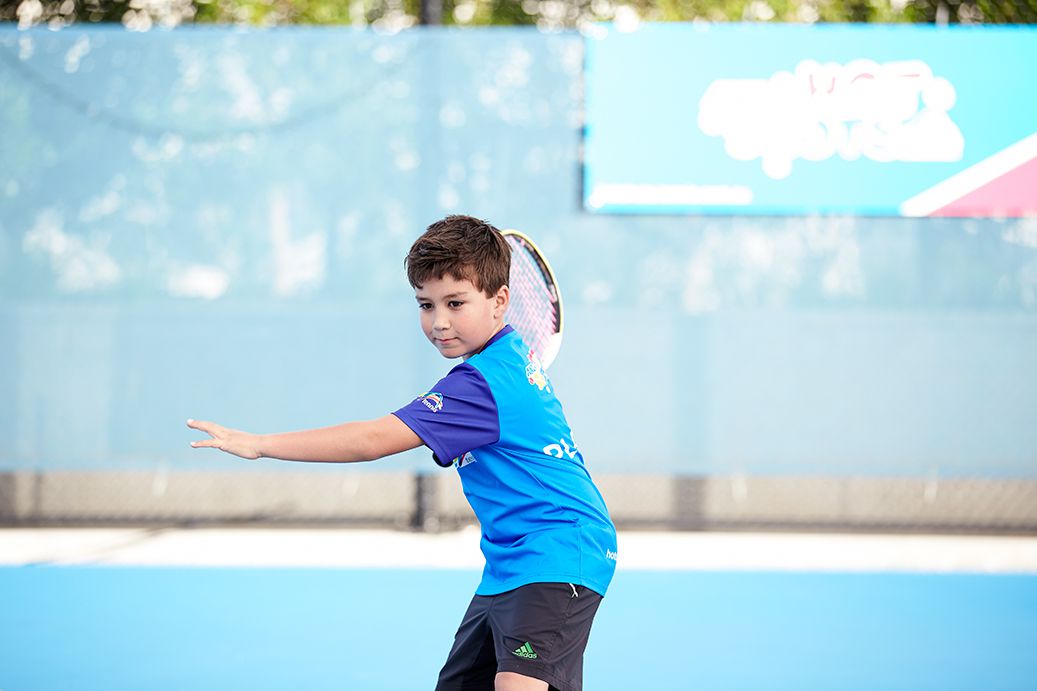 Hot Shots Orange players progress through different levels by acquiring new skills and taking part in exercises. There are four Orange Ball levels: Orange 5, Orange 10, Orange 15 (squad) and Orange 20 (squad).
At Hot Shots Orange classes players learn and are tested on four important skills:
Rally – Learning and developing rallying skills
Serve – Learning and developing serving skills
Come to the net – Learning and developing movement forwards and volleying
Score and Compete – Learning the rules, how to score, how to compete and fair play
The Orange Awards should be completed with an orange ball on the standard orange court. At this stage players will learn to develop longer shapes on a bigger court which is 18m in length and 6.5m in width. Players will generally use a racket which is recommended as no more than 25". Competition includes longer matches.
Within the Tennis Gear Hot Shots Orange Awards there are:
Key teaching points – these are technical points to be aware of, which can be built into lessons as areas of development, but they should not all be used at the same time.
Movement – movement skills are vital for development and are written into each Awards skill exercise.
Mental skills – are vital for all round game development and are written into each Awards skill exercise