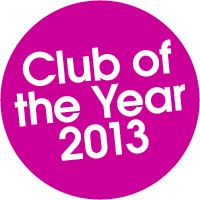 Read about the Shaw Park Tennis Centre's recent recognition as
Australia!
http://shawparktennis.com.au/about-us/australian-club-of-the-year/
Welcome to Tennis Gear Shaw Park.
TennisGear is one of Australia's leading Tennis Facility Management companies. We currently manage three of Brisbane's premier tennis facilities at Shaw Park, Everton & Morningside. In addition to this we run the coaching programs at over 18 schools throughout Brisbane and are home to one of Australia's largest online tennis stores.
Please feel free to follow the links above to explore the site to find out more information regarding our:
Coaching Programs

Hot Shots

Squads

Private Lessons

Holiday Programs

Adult and Junior Fixtures

Tennis Socials

Cardio Tennis

Pro Shop

Restrings
And other services including Australia's cheapest and best stocked online tennis store.          www.tennisgear.com.au