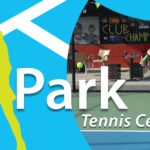 Hello parents and players!
We are so close to wrapping up another successful SuperLeague season. Once again we'd just like to say how proud we are to have you representing us here at the Shaw Park Tennis Centre.  We hope you have enjoyed your matches and have improved your tennis over the course of the season.
Below are the teams that have made it through to the semi finals, congratulations!  You can find the time and location of your match on the Tennis Brisbane website but we will also be in contact to confirm with you.
Super Reserve
Shaw Killers
Shaw Dynamite
Division 1
Shaw Enough
Division 3
Shaw Power
Shaw Magic
Shaw Shadows
Division 4
Shaw Mate
Division 5
Shaw Cyclone
Division 1
Shaw Victory
Shaw Sidearm
Division 2
Shaw Sharks
Shaw Thing
Division 3
Shaw Spin
Shaw Drop Shots
Division 4
Shaw Shrewd
Shaw Shakers
Shaw Netsetters
Super Reserve
Shaw Rebels
Division 1
Shaw Hammers
Shaw Thing
Shaw Shapers
Division 2
Shaw Berries
Shaw Wizards
Shaw Chargers
Division 3
Shaw Hawks
Shaw Oblivion
Division 4
Shaw Cannons
Shaw Volleys
Shaw Upstarts
Super Reserve
Division 4
Division 6
Division 8
Junior League 1
Junior League 2
Junior League 3
Junior League 4
Green Ball B
Today is the first of the semi-finals. Good luck to everyone!
Season 1 2018 Team Nominations
Nominations are now open for season 1 2018.  We have a waiting list of players for new teams currently but we want to give you the first pick. Let us know what your plans are for next season, the earlier we know the more chance we have of securing your spot!
Summer League 
The finer details have yet to be finalised but this years Summer League is going to be bigger and better than ever.  Summer League is an awesome way to stay in shape and continue improving your skills over the holiday period where fixtures stop.  We will be running 3 weeks of comp in December and 3 weeks in January – dates and times to be confirmed!  This is not just for fixture players or members so please bring along any tennis fanatic friends that you may have.
Photo Time!
Shaw Upstarts – Chris and John

Shaw Hammers – Ryle and Anthony


Shaw Shrewd – Greg and Graham

Shaw Chargers – Craig and Andrew & Shaw Berries – Kieran and Alejandro
Shaw Park Tennis Team
P   07 3266 1660
A   128 Shaw Road, Wooloowin QLD 4030
E  

shawpark@tennisgear.com.au

This electronic mail and any attachment(s) contains information that may be privileged, confidential and/or subject to copyright, and that is intended only for use of the individual or entity named. If the reader of this message is not the intended recipient, you are hereby notified that any use, disclosure, distribution or copying of this communication is strictly prohibited. If you have received this communication in error, please notify the sender immediately and permanently delete all copies of it. We use virus scanning software but exclude all liability for viruses or similar in any attachment.