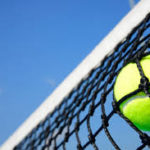 Week 1 of our annual Summer League competition has been and gone. Rain threatened play but we managed to make it through the night.  In the table below you can see the overall results for the evening.  After week 1 Keiran Fleming has taken out the top spot, well done.  Remember, the competition takes into account games won, games lost, sets won and sets lost. Along with bonus points for these also. So fight for very game!
We'll be seeing plenty of new faces joining the comp next Tuesday…will Keiran secure his spot again or will be seeing someone new rise up!?
Stay tuned for Week 2 results.
| | |
| --- | --- |
| Keiran Fleming | 114.00 |
| Steve Moriarty | 113.00 |
| Anish Mathew | 113.00 |
| Lachlan Springthorpe | 109.00 |
| Alex Bareno | 108.00 |
| Jason Wright | 107.00 |
| Bill Maguire | 105.00 |
| Anthony Watcham | 105.00 |
| Ben Lanza | 103.00 |
| Craig O'Shannessey | 103.00 |
| Greg Sankowsky | 100.00 |
| Rick Coyne | 99.00 |
| Matt McKay | 98.00 |
| Brian Gollogly | 97.00 |
| Stephen Howell | 96.00 |
| Nivesh Jaiswal | 96.00 |
| Joe Barker | 95.00 |
| Joab Johnstone | 94.00 |
| Jae Park | 94.00 |
| Aiddon McCarthy | 91.00 |