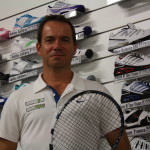 Mark Bloomfield:
Mark is the owner and operator of Tennis Gear, a tennis centre management company that operates four of Queensland's largest and most successful tennis centres – Everton Tennis Centre, Shaw Park, Morningside and Roy Emerson Tennis Centre.  All centre's boast premier tennis pro-shops, offering the best customer service and highest level of tennis equipment knowledge.  Mark has recently been appointed to Tennis Queensland's Board of Directors and as the President of Tennis Brisbane.  Mark and his staff have a passion for the future of success of tennis and delivering a first class tennis centre management operation to the tennis community in Brisbane.
Gareth Keating: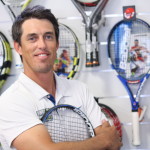 Gareth has returned to Brisbane after 11 years playing and coaching overseas.  After a strong junior career in Queensland, he was awarded a scholarship in the USA to play 4 years of Div 1 College tennis.  After completing a Business degree, Gareth worked for 5 years coaching at a high performance academy in Nice, France.  Recently Gareth has worked as a travelling/touring coach for some of the top doubles players in the world, travelling to the Grand Slams and other pro tournaments.  A recognised "Talent Development Coach", Gareth is now responsible for the coaching programs at the Shaw Park Tennis Centre, the Everton Tennis Centre and 14 schools in the area.
Dominic Andrew: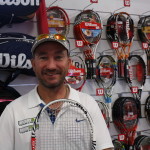 Dominic has been a full time coach for over 15 years and earned a Level 2 TCAQ qualification in 1995. Since then Dom has been a trainer coach and mentor to over 20 coaches who have been successful in achieving their personal Level 1 and Level 2 qualifications. Dom was the Hardcourt Manager and Head Coach at the State tennis centre at Milton during the years before the land was sold for development. Dom is the organiser for the Tennis Holiday Clinics that cater for up to 90 children per day.  He regularly invests his time researching all aspects of tennis, especially varied teaching methods and latest innovations used by pros in their technique.
Neil Hickey: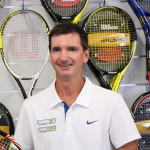 Neil is a qualified level 2 coach.  He has over 30 years of coaching experience.  He was a top 10 singles player in Queensland and also Queensland's top 2 Doubles player in his younger years.  He has played doubles with a lot of Australia's great tennis players.  Neil has built up a number of adult social programs on Monday and Thursday mornings and Friday nights.  He currently runs adult coaching groups and social tennis nearly every day of the week.  Neil is a full-time tennis coach and his knowledge and experience will be of great benefit to your game.
Jon Tregidgo: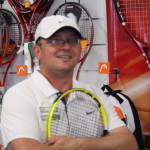 Jon Tregidgo has been with Shaw Park for the last 3 years, coaching our Junior and Adult Programs. He has taken children to State Tournaments all over Queensland, and is passionate about getting Juniors involved in Tournament play. Jon has over 20 years of Tennis Coaching experience. Before joining us in Brisbane, he worked overseas in the U.S. U.K and New Zealand. There he worked with many Internationally Ranked Juniors. Jon is Shaw Parks, Head Tennis Coach of Padua Boys College and works with our Squads and Tournament Players.
Scott Beckingsale: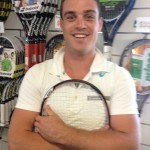 Scott is involved heavily at all of our tennis centers and school based programs.   Scotts main focus is to continue the development of existing programs and opportunities to grow tennis within the Tennis Gear communities. In recent times he has been working in conjunction with the Australian Sports Commission/AASC in developing an initiative to offer tennis to students of the active after school care facilities. This has successfully started and has around 30 venues linking back to Shaw Park, Everton Park, and Morningside tennis centres.  Scott is also a fully qualified personal trainer and works with our junior development players on a weekly basis developing speed, strength, movement and other physical attributes of the game.
Brenda Higgins: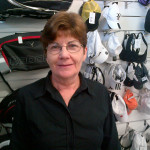 Brenda brings a wealth of experience to her Accounts position having complete a Bachelor in Commerce.  She talks of living and working in four countries but says she is not going to move house ever again!  Her travel adventures include attending Wimbledon for a day in 2010.  She is the customer service specialist at the Shaw Park Tennis Centre and keeps our operations running smoothly.
Her role is to prioritise ensuring your fortnightly payments are correct. Brenda can be contacted at accounts@tennisgear.com.au
Kristin Greer: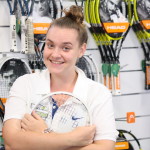 Kristin is originally from Northern Queensland where she grew up playing tennis and coaching at her local club.  Since moving to Brisbane, Kristin has worked at the Shaw Park Tennis Centre working on the administration of our Super League Teams and the Pro Shop.  She has a great knowledge of tennis products and programs and spends each January working at the Australian Tennis Magazine in Melbourne.  Kristin stays busy as she is also completing a bachelors degree in Marketing at University.
John Zelinski: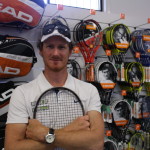 John is a Club Professional Coach has been coaching for the past 15 years all over Queensland at all ages and levels.  John is the Head Coach at Clayfield College and works with their teams and a number of our junior programs.   He is also passionate about our Cardio Tennis program and has a strong following of player's across Shaw Park.
Damian Vejnovic: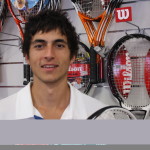 Damian comes from a strong tennis playing family in Brisbane.  He was guided and coached as a junior under our own coach Adrian O'Sullivan.  Damian is now giving back the passion he has for the game of tennis.  Damian has recently graduated form University and has taken a full time position with us in the Pro Shop and administering our tennis programs.  Now only coaching occasionally for us, you will find him at Shaw Park organising coaching and fixtures programs.
Matthew Webb: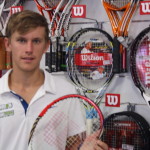 Matt is a Tennis Australia qualified coach and has a background in cricket and tennis played at Villanova College in Brisbane.  He was guided and coached as a junior under our own coach Ross Orford.  Matt is currently playing tournaments and competing all over Queensland.  He has developed a strong following of juniors across Shaw Park and Clayfield College.  Matt coaches the Clayfield girls teams and lead them to a regional victory where they played at the 2013 Brisbane International.
John Stoddart: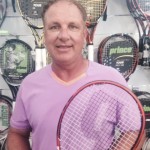 John has been a professional coach for the past 20 years.   He played at the highest level competing at the Australian Open – winning a round and losing to Pat Cash.  After an amazing junior and adult career as a tennis playing professional, John turned his hand to coaching.  He has coached and managed commercial programs in Hong Kong, and is in only his first year with us at Shaw Park.   John also spent two years as Head Pro of the Lismore Tennis Centre.  He has a good track record of producing high level tournament players, as demonstrated by his son who is in the top 5 player in Australia for 14 and Under.  John can now be found developing juniors and organising the Adult Coaching Nights at Shaw Park. 
Taylor Madgwick: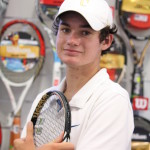 Taylor is a fantastic product of the Shaw Park and Everton Tennis Centre's.  He grew up playing tennis with us at a junior level and has developed into a strong player and awesome coach.  Taylor is a qualified Tennis Australia Junior Development Coach and still compete's around Queensland playing tournaments.   He can hit his serve at 200kms/hour, but his car can only go about 60kms/hour.
Frank Hunjas: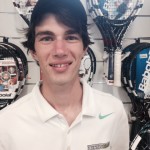 Frank is a qualified Junior Development Coach after learning his trade under some of Queensland's best coaches. He has a great passion for tennis as well as a variety of other sports including AFL and Cricket. Currently he splits his time between organising fixtures teams at the front counter, working at the Pro Shop, or on court coaching at Shaw Park and St Mary's, Windsor.  After completing his double degree in Sports Science and Psychology he wishes to work with some of Australia's athletes in improving their own games, physically and mentally.
Gavin Norris: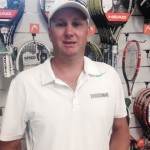 Gavin is an experienced Super League player.  He has been playing in and dominating the Super League scene in Brisbane for years.  While competing hard on the court, Gavin has been coaching at the Shaw Park Tennis Centre  for the past three years.  He specializes in having fun with the kids on court, coaching the Padua College High School teams and Hot Shots Tennis lessons.  Gavin is a qualified coach and brings good energy to the court every day.
Tyrone Barrett:
Tyrone has experience coaching as far as Fiji and Germany.  We are lucky that Tyrone continues to organise all of the coaching program at the Oakleigh State School, a program of nearly 100 kids.  Tyrone is a man of many talents, has a range of small business interests, has a Cert 2 in Sport officiating, is a frequent world traveler and has competed in ITF Tennis events in Kuwait and Armeni.  A fully qualified Tennis Australia coach, Tyrone has hit with Pro players;   Anna Ivanovic and Angelique Kerber.  Tyrone's favorite part of coaching is introducing children to the idea of tactics.
Craig Pickering: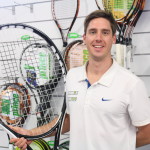 Craig brings his knowledge from England where he is a LTA Level 4 Coach.  Previous roles have seen him work closely with the Hot Shots Program and some of the top juniors in the UK.  Craig has coached for the past 9 years and was the Head Development Coach at the Carnegie High Performance Centre in Leeds.  Craig also played Div 1 British University Tennis.  Originally one of the lead tennis coaches at Shaw Park, Craig now works in property investment, but continues to follow his passion for tennis by working with our top juniors once per week.

Jonathon Bell :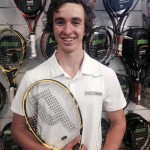 Jonny has been with Tennis  Gear since he was 2 years old! Originally picking up a racquet at the Everton Tennis Centre 16 years ago.  He is from a strong sporting background playing high level AFL until he was 15.  Jonnie then focused on tennis where he became a strong tournament player (with wins over top 100 Australians) and won the 2013 GPS premiership at Nudgee College.  He has travelled all over Australia playing tournaments and also travelled to New Caledonia to compete in a French money tournament.  He is now completing a bachelor of exercise science and business at QUT.  Jonny is now a qualified coach, loves working with kids and has been coaching for the last three years with us.